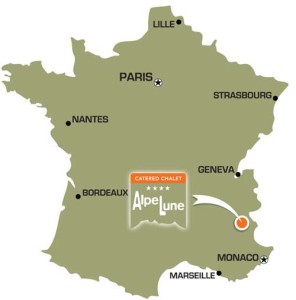 Taking a plane from the UK we recommend flying to Turin (Caselle Airport). This is our nearest airport, a 2 hours transfer – 143km from Puy St. Vincent.
Other airlines and airports to try if flying from the UK:
Grenoble (Saint Geoirs) - 140 km: 2:00hrs
Milan* (Bergamo, Linate or Malpensa) 279 km: 3:00hrs (23 Euros in tolls)
Marseille (Marignane) - 251km: 3h30hrs (15 Euros in tolls)
Lyon - 234km: 3h30hrs (12 Euros for tolls)
Nice - 240km: 4h00hrs (18 Euros in tolls)
* Of the three, Milan-Malpensa is usually the best.
TURIN - CASELLE AIRPORT
We recommend the following airlines if flying from the UK to Turin - Caselle airport:
Ryanair
Ryanair fly direct to Turin from Stansted twice daily. Tel: 08701 246 0000
KLM
KLM fly to Turin via Amsterdam from 14 UK airports including London (Heathrow; City Airport; Gatwick);Birmingham;Bristol;Cardiff;Edinburgh;Glasgow;Leeds;Manchester; Newcastle; Tee Side. Tel: 0870 507 4074
Transfer from Turin airport to Puy St. Vincent
For all TRANSFERS you can visit:
https://www.paysdesecrins.com/sites/ot-paysdesecrins/files/content/files/depliant_neige_express_2020_2021.pdf
You have three options:
Rent a car at the airport. We recommend this, especially in summer, as having a car is the best way to get around the Hautes Alpes.
Hire a taxi - this will be as much as €300 one way
Bus/train combination - first bus to Porta Nuova train station in centre of Turin. Then train to Oulx. Then bus to Briançon. Finally taxi to us. It will take you most of the day but it will only set you back around €50. The most environmentally friendly.